Welcome to Our Community Network! Our goal is to help you create your own community network. Our course puts the power of the Internet in your hands. Never has there been a greater need for independent people-oriented community organizing – social and political organizations empowered and built from the bottom up. For people to be able to join together, learn from each other and participate effectively in an independent bottom up political, economic and/or social movement requires a well organized online structure. Having spent more than 30 years teaching courses in problem solving and team building, I understand the importance of building personal relationships in order to build trust and cooperation within any group. I have therefore created this instructional platform for community organizers to help groups build and grow those important personal relationships. We call this tool Our Community Network.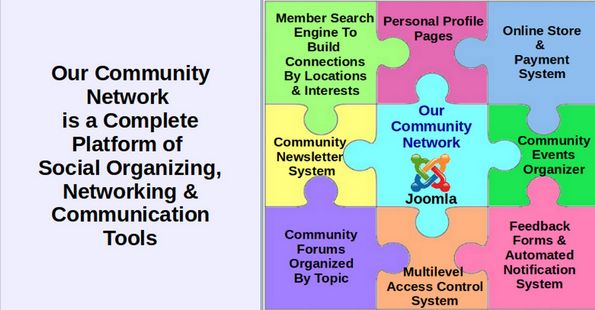 Our Community Network includes ten important components:
First, we show you how to create a custom registration form so that new members who join your group can provide your group with specific information about them.
Second, each member of the community has their own custom Profile Page where they can help others get to know them, their background, their interests and their priorities. Each member has their own private data folder, including videos, PDF files and other files stored in a folder that is automatically created for them as they enter data into the system. This allows each member to add images, videos and links to their other websites.
Third, group members can access lists of other members with links to their member profile pages.
Fourth, group members have the able to search specific fields to find other group members with interests similar to their own. Members can perform searches of other community members and organize their own groups not only by interest but also by zip code, legislative district, congressional district, city, county, school board district, state, or any other characteristic important to your group.
Fifth, each group website provides custom Access Control Levels so that different website pages and functions can be assigned to different members of the group. You can create custom groups within the community to access different areas of the network website and perform different online tasks for the community. For example, some group members can see pages but not edit them while other group members can edit pages but not install components while group administrators can install and modify the underlying forms and components.
Sixth, we show you how to create a customizable email newsletter system where members can sign up for and receive custom newsletters created and sent by group administrators.
Seventh, we offer tools for members to post questions and comments on a community forum and still more tools for members to post information on a personal profile page. Members can also create new events and/or sign up to attend community events created by others.
Eighth, all of these components are securely constructed to prevent scammers joining the group and/or hackers destroying the group website.
Ninth, all of these tools are free open source tools. This means that once the system is set up, there are no ongoing charges for the programs used to create the network. You are free to modify the network any way you want to meet the needs of your community.
Finally, we provide a way for your group to process funds needed to pay for the group network. While the website building programs themselves have no cost, you will need a secure VPS server to host the group website. This will run about $20 per month or $240 per year. In addition, the cost of forming a Social Purpose Corporation in Washington state is about $500. Finally, it will take either you or a web developer about 100 hours to create the community network. Even at just $20 per hour, the time investment will be at least $2,000. If ten founding members each contributed $100 to start the corporation, this would at least pay for the Social Purpose Corporation, the first year of VPS hosting and a down payment of a few hundred dollars to whoever builds the initial website. Moving forward, if members were willing to pay $10 per year to belong to the community network, it would only take 100 members to pay back the founding members. An additional 100 members would be enough to pay back whoever built the website for their time. From then forward, the network would be funded entirely by the members who would also be able to vote on electing new members to the board every year. Any surplus funds could then be distributed by a vote of the Board. For example, if the group eventually had 1000 members, the group would be able to distribute more than $9000 per year to whatever cause the Board and/or Network Members wanted.
It is this unique combination of online web building tools that makes Our Community Network one of the most powerful online organizing tools that has ever been created.

Our course is different in at least 6 important ways:
#1 Our course is better organized than most online courses. We break down complex skills into simplier steps and show them to you in the order that they are needed.
#2 Our Course uses many more images. Recognizing that most people are visual rather than textual learners, our course uses many more images. Nearly every article has 10 to 20 images. Our entire course has more than 400 images.
#3 Our course is a project based course. You learn by doing as we build a real world example of a community network.
#4 Our course uses exclusively free open source tools – ideal for schools and small businesses who cannot afford annual commercial fees and licenses.
#5 Perhaps most important, we cover the entire process of website security – including everything from the coders operating system to the website end server. We show you how to create a Linux Laptop to securely add data to your community network and how to build your community network using a Linux Debian Virtual Private Server.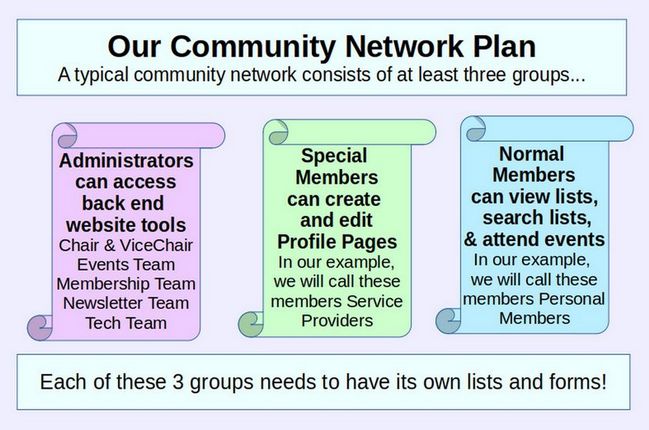 #6 We teach you how to use a Network Building tool called Fabrik. Fabrik is a flexible form builder that allows us to create custom registration forms that are connected to searchable lists. Fabrik also allows each member of our group to create their own well organized profile page – allowing each member to play an active role in building and promoting the organization.
Here is an outline of the steps we use to create Our Community Network
First, begin with a Linux foundation. Website security begins with the computer used to post content to the website network. The most common way hackers take over websites is by first hacking a Windows computer connected to the network.
You can avoid this danger by creating your website using a free open source operating system called Linux Debian to run your computer.
Second, use a Linux VPS to Install the Hestia Control Panel
For more than 20 years, businesses and networks used a hidden tool called Cpanel to install and control website programs. However, Cpanel was taken over by corporate raiders who dramatically increased the price of Cpanel. We will therefore use a free open source control panel called Hestia that is easier to use than Cpanel.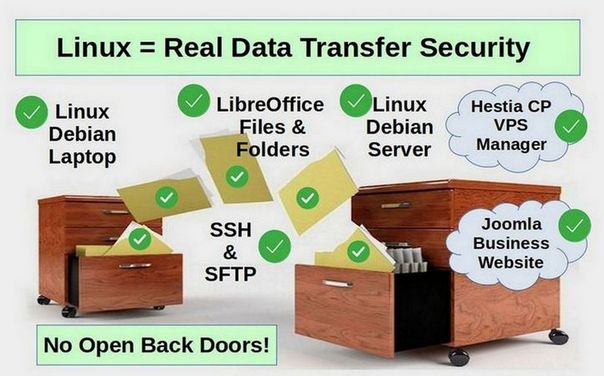 Third, use Hestia to create a custom email system. Most free email systems, such as Gmail, are insecure data mining and privacy violating programs. We therefore recommend that network members use a more secure email program called ProtonMail. However, you should not send emails from your network website with ProtonMail. Thankfully, Hestia allows us to easily set up custom domain-based email accounts which are perfect for sending members email newsletters.
Fourth, use Hestia to Install Joomla… Joomla is the only free open source web building platform that offers a process for building a complete and secure social network. Joomla makes large scale political, social and economic organizations possible because Joomla includes the ability to create Access Control Levels (ACL) allowing community members to be organized by categories at many levels – all the way from local community organizers to state and national leaders – all on the same website! No other free web building tool offers this detailed ability to organize website participants.
Joomla can be used by any campaign from running for the local school board to running for Congress. You can organize your own political and social campaign in a low cost but effective manner.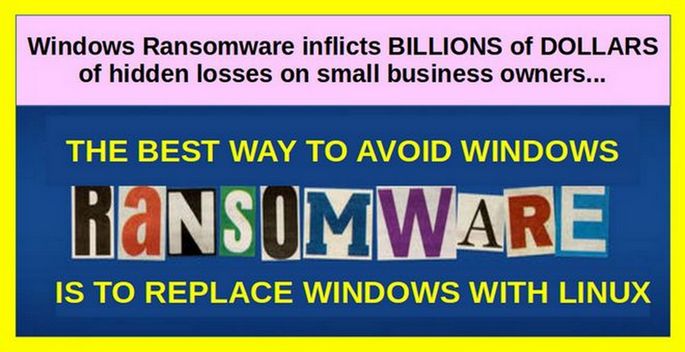 Fifth, use Joomla to install the JCE Editor
The JCE Editor can be customized to provide your group members with a simple way to add text, images and videos to their personal profile pages. But its real power is the ability to automatically create a custom folder where each user can store their own images and videos in an area walled off from other group members so that only they can upload and/or delete their personal images and videos from the website.
Sixth, use Joomla to install the Helix Template
A template controls the appearance and structure of your website. The Helix Ultimate template is a free, open source template that allows you to easily customize the appearance of every aspect of your group website. The Helix template also comes with a customizable Mega Menu allowing you to create an expandable main menu which in turn allows website visitors to visually understand how your group website is structured and quickly navigate to the area of the website they are most interested in.

Crucially, the Helix template also provides you with a way to add more rows of content as your website and group membership grows.
Seventh, use Joomla to install a Searchable Form Builder - called Fabrik - which allows us to create custom registration forms and create an automatic profile page for each user – allowing each user to play an active role in building and promoting the organization.
Each member can post their own articles, images, documents and videos as well as forming connections with other members of their community – much like Facebook. But better than Facebook, members of your Community Network can find other members of the community by searching fields of data entered by community members.

For example, any member of the community can create a list of all of the members in their State, City and/or Zip Code. In addition to finding group members by location, members can also network with other group members by the topics they are interested in.
Fabrik gives you the power to construct your community network completely for free using native Joomla tools. Fabrik does require some learning. But once you understand the process, you will be able to design your own custom community network.
Eighth, use Joomla to install a free Community Live Discussion tool called Wall Factory that provides group members with live discussion and sharing pages similar to Facebook – allowing individuals and groups to post to walls and share the posts of others from these walls. Anyone who has used Facebook will have no problem learning how to post on their Community Network page.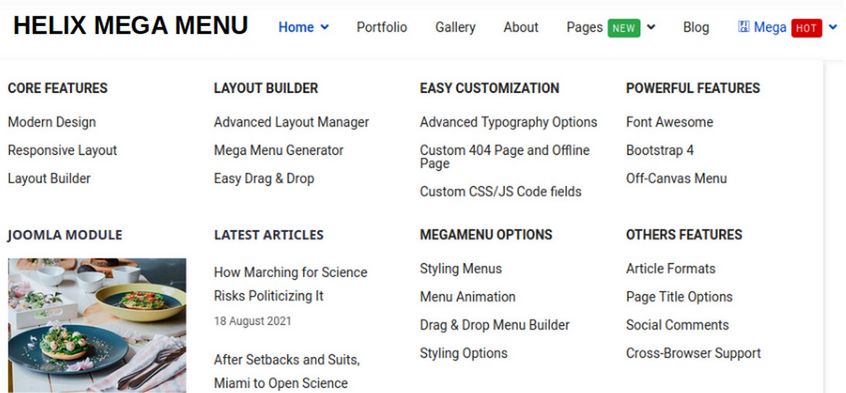 Ninth, use Joomla to install a free Community Forum – called Kunena - which allows groups to communicate with each other by location for community organizing and by topic for education, information sharing and issue advocacy.

Tenth, use Joomla to install a free Events Planner - that allows the event host to create and share their own events.

Eleventh, use Joomla to install a Email Newsletter Creation and Sending tool - called BW Postman – which integrates with the other Joomla tools to allow you to create and send custom email newsletters to location groups or issue groups at the click of a button.

Twelfth, use Joomla to install a free online store – called Phoca Cart – which allows you to sell products and services which in turn can provide the funds needed to sustain your community network.
Use Joomla to create custom Access Control Levels
Joomla is the ideal Content Management System for creating your own community network because Joomla comes with the most powerful User Management and Contact Access Control Level system in existence. Custom access control levels allow you to structure your website members in whatever way works best for your group. For example, when a person first volunteers, they can be given the rank of Community Member with instructions on how to create their own page. As they create their page, they can enter their State, Zip Code and email address. As they volunteer for activities such as leading organizing events in their community, they can be given the rank of Community Organizer. As members help others learn how to lead events, they can be given the rank of Community Leader, City Leader, State Leader and/or National Leader.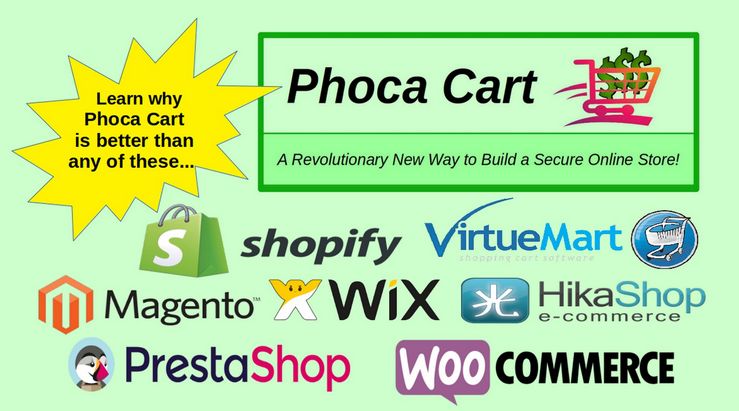 Together these powerful organizing and communication tools, combined with the crucial Joomla Access Control system, form a complete community network that is actually superior to Facebook.

To help folks understand the potential of this community network, we have built a demonstration website called OurCommunityNetwork.org which we invite you to visit. Feel free to set up your own profile page and use the Meet Team Members List function to see the possibilities of this revolutionary organizing tool.
The Importance of Organizing a Campaign By Interest and Location
Our Community Network offers the ability to build teams and allow team members to make connections in very powerful ways. For example, when a person registers with Our Community Network and becomes a member of the network, they and or other members can search the community network to instantly find other members of the community that live near them and share their interests. Below is a screenshot of the Community Network search tool in action. Members can filter by interest, city, state. Zip code, legislative district, congressional district – or any other field that an administrator wants to build into the system!
Imagine if your members were able to connect with all other volunteers in their local area based on interest. They would be able to build a true local community for future events.
Options to Create Your Own Community Network
While the tools to build Our Community Network are free, and while using our community network is no more difficult than using a Word document or posting to a Facebook page, the process for building your own community network is somewhat complex. To learn more about how to build a fully functional Joomla website, go to our website "Create Your Own Interactive Website dot com."
Creating your own community network is more complex than creating a basic interactive Joomla website. We have explained in detail every step for creating your own community network on our website: "Create Your Own Community Network (dot) org. However, it is important that these changes be made by a detail oriented person as even a minor error or skipping even one of the more than one hundred steps can prevent the interactions from working as intended. If you are not comfortable making these changes yourself, you can hire us to build this system for you. Email us with a description of your project and we can set up a video conference to discuss how much it would cost to build the system you are interested in.
How to Learn More about Our Community Network or How to Create Your Own Community Network
Many of the advantages of Our Community Network are hidden from public view in the back end interface - which organizes group members not only by location and interest but also by access groups such as Community Members, Community Leaders, State Leaders and National Leaders. To gain access to the back end of our Community Network Demonstration website, send me an email at davidspring (at) protonmail dot com. Even better, we can set up an online video conference where we can demonstrate all of the functions of Our Community Network and how it can help you organize your own community network. In the following pages, we will provide a more detailed summary of the power of Our Community Network. As always, I look forward to your questions and comments.
Sincerely,
David Spring M. Ed.
DavidSpring (at) ProtonMail dot com
Create Your Own Community Network (dot) org
Our Community Network (dot) org
College in the Clouds (dot) org